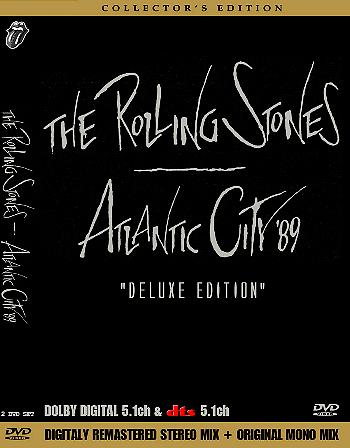 The Rolling Stones - Atlantic City 1989
Atlantic City, NJ - December 19, 1989 - RSVP - 165 min.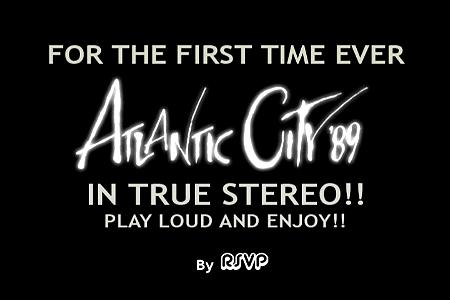 Geetarz Comments: Tired of getting version after version of this performance in the quest for the "holy grail" of quality? From multi-generation VHS copies, to VideoCDs, to DVD made from a master VHS, then to DVD made from a master Super VHS source. But wait - those are all in mono! So now here's a version to stop that relentless quest. Great picture quality and check this out: Original mono sound, Dolby 2.0 Stereo, Dolby 5.1 Surround, and DTS 5.1 Surround! Impressive and well done. Very nice but remastered in even better audio quality on a new RSVP release.
Visitor Comments:
"I have to disagree with AG here : very POOR picture quality ! Audio is GREAT though, but the picture quality is so poor that makes this one crap. SKIP it and get either the "bestest" one, or, better (really) the Jointrip release that this site will list soon" - Zetti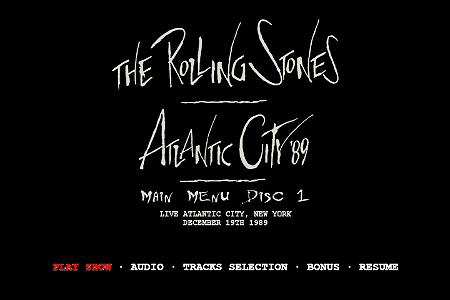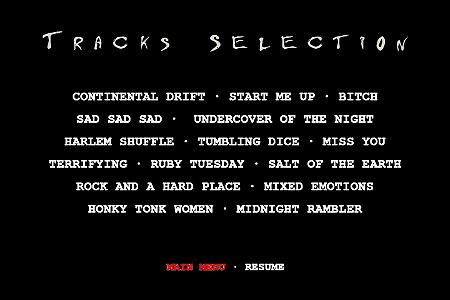 Mick Jagger's facial reaction to EC's solo in "Little Red Rooster" never ceases to amuse ...